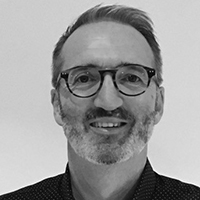 Scott is a communications and events specialist with over 23 years' experience. He is the Director of the communications agency Platform6, which he established in 2015. Platform6 clients come from both the public and private sectors, specialising in event and government communications.
Scott has worked on some of the world's biggest sporting and cultural events including the Sydney Olympic and Paralympic Games, the Manchester Commonwealth Games, the Asian Games and four Rugby World Cups.
He has consulted extensively to the New South Wales Government on the delivery, government coordination and issues management for many of the state's major events including New Year's Eve celebrations, Sydney Festival First Night, APEC and the Oprah Winfrey visit. He has worked directly on numerous events including the Sydney Harbour Bridge 75th Anniversary celebrations, Anzac Day commemorations, Sydney Gay and Lesbian Mardi Gras and Gough Whitlam Memorial Service in Sydney.
Scott has also held positions as Communications Manager for both the Football Federation Australia and the Darling Harbour Authority, Media Adviser for the Sydney Olympic Games and as the Marketing and Communications Manager for the International Olympic Committee based in Lausanne, Switzerland.