The panel is led by Sandy Hollway and Brenda LaPorte and new members are added regularly. Register for Updates so we can keep you up to date on new judging appointments.
If you would like to offer your industry knowledge and experience as a member of the Industry Judging Panel, please contact us with a summary of your experience and the category that you would like to judge. If a vacancy exists that may be suitable then we will forward your information to the Co-Chairs of Judges for a decision.
Sandy Hollway AO
Since his role as CEO of the Sydney Organising Committee for the 2000 Olympic Games, Sandy Hollway has provided high level advice to other events around the world. These include the Beijing and London Olympics, the Asian Games, the Commonwealth Games, the Cricket World Cup and APEC.
Prior to joining SOCOG in February 1997, Mr Hollway has been an Australian diplomat, Chief of Staff to Prime Minister Hawke, and Head of two Commonwealth Government Departments – Employment, Education, Training and Youth Affairs; and Industry, Science and Technology. He is a member of the Advisory Board for the centenary of Anzac.
Mr Hollway is passionate about promoting the export of Australia's world-class products and services in major events and sports and has led delegations of Australian companies pursuing business opportunities in this field.
Brenda LaPorte
Brenda has most recently served as the General Manager – Strategy, Planning and Workforce for the ICC Cricket World Cup 2015 and is currently a Non-Executive Director on the board of Athletics Australia.
She has extensive experience in the business of sport including the creation of Cricket Australia's newest commercial property the Big Bash League. Prior to this her roles have included the position of General Manager – Project Planning, Risk and Strategy at the Commonwealth Games in 2006 and Senior Advisor to the Australian International Sporting Events Secretariat.
Brenda holds a Bachelor of Business, a Masters of Business Administration & a Masters of Business.
Simon Balderstone AM
Simon is The Director of Ways and Means Consultancy Pty Ltd where he is a writer, consultant on events, bids, issues management, sustainability and Indigenous programs. His career has seen him climb Mt. Everest in 1984 through to holding positions on the SOCOG Board as well as Adviser and Executive Editor/Writer for the successful Tokyo Bid for the 2020 Olympic Games.
The Director, Ways and Means Consultancy Pty Ltd – writer, consultant on events, bids, issues management, sustainability and Indigenous programs
Founding Chairman, Director, Australian Himalayan Foundation (2002-)
Board Member and Scholar Mentor, ITNewcom Foundation (2013-)
Adviser, and Executive Editor/Writer, for successful Tokyo Bid for 2020 Olympic Games
International Olympic Committee (IOC) Adviser (2001-2011)
Member, IOC Evaluation Commissions for the Olympic Games of 2008 (in 2000-2001); 2012 (2004-5); 2014 (2006-7); 2016 (2008-9) and 2018 (2010-2011)
General Manager (Executive Office) , SOCOG – Sydney Organising Committee for the Olympic Games (1995-2000)
Senior Adviser (Environment, Indigenous Affairs, Sport) to Prime Ministers Hawke and Keating(1990-95), and Senior Adviser to Environment and Sports Minister
Member of SOCOG Board (1993-5)
Winner, UN Global 500 Roll of Honour for Environmental Achievement 2001, for Sydney 2000 Olympic Games Environment program (Manager)
Expert advisor to IOC for Beijing 2008 Olympic Games, and Athens 2004 Games
Advisor to Beijing 2008 and Rio 2016 Olympic Games Organising Committees
Board Director, Clean Up Australia and Clean Up the World (1995- 2003), and ITNewcom Foundation (2012-)
Advisor, Yothu Yindi Foundation/Garma Festival (2001-2010)
Author, Seeing is Believing (1994), story of Fred Hollows and his work
Co-author, Events that Shaped Australia (2006)
Author, Kakadu; A Heritage for the Future (1986)
Member, First Australian Mt. Everest Expedition 1984
Elizabeth Bindon-Bonney
A long career in the event industry specializing in the organization and management of national and international business events, primarily in the association and incentive market, has equipped Liz well in her move into the education space.
Her particular interest is in feasibility studies, strategic planning, the development of event concepts and design, marketing strategies, risk management and event sustainability. In the role of Advanced Skills Lecturer Liz is responsible for academic leadership, the work integrated learning program, development and maintenance of industry partnerships and event traineeships.
The key focus of Liz's teaching activities, in collaboration with students, is the development of feasibility of event concepts as a driver of change, brand recognition and income generation for the not-for-profit sector. The philosophy is to foster both critical and creative thinking and build a sense of social responsibility and awareness in the student cohort.
Liz has completed a Master of Education and currently studying her Doctorate of Education.
Acknowledgement of Liz's contribution to the event industry includes: board representation for Meetings and Events Australia and the Perth Convention Bureau, Chair of Meetings and Events Australia (MEA, WA), and Vice-President of the Events Industry Association. She is also a member of the Events Industry Advisory Group with FutureNow, the Western Australian Training Council for the Creative and Leisure Industries which are a collective of Arts and Culture; Tourism, Hospitality and Events; Information Communications Technology; Media; Printing; and Sport, Recreation and Racing.
Graham Brown
Graham Brown is Professor of Tourism in the School of Management at the University of South Australia – which was the first winner of the Education category at the Event Awards. He gained his PhD from Texas A & M University and has worked at universities in England, Canada and Australia. He is particularly interested in the relationship between events and destination management and was actively involved in the New South Wales government's Tourism Olympic Forum prior to the Sydney 2000 Olympic Games. More recently, he has conducted studies at the Beijing 2008 and London 2012 Olympic Games, the FIFA 2014 World Cup in Brazil and the Tour Down Under in South Australia. He is in the process of writing a book about Eventscapes which discusses, with a series of case studies, the importance of design for environmental settings when staging events.
Heath Campanaro
Heath is a communications expert with a diverse background of marketing roles, both in Australia and in the UK.
Beginning his career in Account Service, then Planning and finally Creative, Heath became one of Australia's youngest Creative Directors at just 28, and the General Manager of Imagination at 30.
Since then he has led projects across major events, experiential, direct, digital, advertising, sponsorship and internal culture change projects.
Heath has been with Imagination for 14 years and is a Director of the Australian business, helping to grow the team into one of Australia's most respected integrated agencies, with over 80 staff in Sydney and Melbourne.
Heath has worked with a range of clients across most segments, including the City of Sydney, the Royal Australian Navy, Commonwealth Bank, Ford, Telstra, Coca-Cola, Budweiser, Diageo, AMP, American Express & Panasonic just to name a few.
Heath is currently the Director for the Imagination Creative Team working with the City of Sydney on 2011-18 Sydney New Year's Eve events, as well as being the Project Director for the Royal Australian Navy's International Fleet Review Spectacular and the the Centenary of Anzac Touring Exhibition, the flagship project for the WW1 Centenary commemoration.
Rachael Carroll
Rachael has 20 years' experience in major events, tourism and sport across Australia and New Zealand. Rachael has developed major events strategies for cities, led successful government bids for major events and executed host city planning for major events, including the Melbourne 2006 Commonwealth Games and the New Zealand 2011 Rugby World Cup. After many years in executive Government roles in major events and tourism, Rachael consulted to a number of private and public organisations including the NRL, Rugby League World Cup 2017 and 2015 ICC Cricket World Cup.
In early 2016 Rachael, with her business partners, established Duco Events Australia – part of the Duco Events Group. Duco Events is a leading event owner and athlete promotional agency in the Asia-Pacific that specialises in big ideas that often carry big risks. Recent achievements of the Australian arm of the company include the development, promotion and staging of the biggest event in Australian Boxing History – the Battle of Brisbane, Pacquiao v Horn and the annual and innovative Brisbane Global Rugby Tens.
Having held executive leadership roles in major events, tourism, city marketing and sport, across both private and public sectors, Rachael offers a unique set of skills in managing complex government and commercial relationships for major events.
Vickii Cotter
Vickii Cotter has over 12 years of festival and event management experience at an executive level and has produced and delivered large scale festivals including the Canberra Writers Festival, Noosa Jazz Festival, Gympie Music Muster, Vivid Sydney and Breakfast on the Bridge.
She regularly consults to Government and Industry within the events and tourism sector and through her company Visabel, is currently the Festival Director for the 2nd Annual Canberra Writers Festival. As both musician and lawyer, she brings a dynamic mix of industry experience, corporate intelligence and passion to the entertainment and events industry.
After completing a Bachelor of Contemporary Music, Vickii undertook a Bachelor of Laws, graduating with honours and is an admitted solicitor of the ACT and NSW Supreme Courts.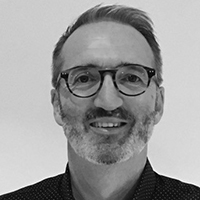 Scott Crebbin
Scott is a communications and events specialist with over 23 years' experience. He is the Director of the communications agency Platform6, which he established in 2015. Platform6 clients come from both the public and private sectors, specialising in event and government communications.
Scott has worked on some of the world's biggest sporting and cultural events including the Sydney Olympic and Paralympic Games, the Manchester Commonwealth Games, the Asian Games and four Rugby World Cups.
He has consulted extensively to the New South Wales Government on the delivery, government coordination and issues management for many of the state's major events including New Year's Eve celebrations, Sydney Festival First Night, APEC and the Oprah Winfrey visit. He has worked directly on numerous events including the Sydney Harbour Bridge 75th Anniversary celebrations, Anzac Day commemorations, Sydney Gay and Lesbian Mardi Gras and Gough Whitlam Memorial Service in Sydney.
Scott has also held positions as Communications Manager for both the Football Federation Australia and the Darling Harbour Authority, Media Adviser for the Sydney Olympic Games and as the Marketing and Communications Manager for the International Olympic Committee based in Lausanne, Switzerland.
Roger Desailly
Roger Desailly is currently the Manager, Education and Training (State-wide) for the Queensland Agricultural Training Colleges.
Holding a Bachelor of Education, an Executive Certificate in Event Management from the University of Technology Sydney, a Major Event Management Professional Development Award from the University of Sydney and the University of Technology Sydney Executive Management Program, and part way through an MBA, he has a wealth of experience in the events industry.
Past roles include Queensland Manager, Campuses and Operations with the Australian Institute of Management, Director of event management consulting company, TrueNorth Event + Project Management, CEO of "Beef Week 2012" Australia's International Beef Industry Expo and Trade Show, Stadium and Events Manager (Townsville) for the 2003 Rugby World Cup, CEO of Events Cairns and Festival Cairns, Event Director for the Virgin Blue Airlines Corporate Launch in Brisbane in 2001, Human Resources Manager for the 1996 World Junior Championships in Athletics, General Manager of the Australian University Games and Board Member of Capricorn Tourism (Central Queensland) Major Events Taskforce.
Roger has also lectured in event management and marketing in both the VET and University sectors over a number of years, sits on a number of event industry, business and education sector boards and committees and is currently working with the agribusiness industry in Queensland on the design, development, piloting and roll out of a new agricultural and rural industries events management short course, aimed at enhancing the level of knowledge and skills of paid and volunteer staff working in this niche, but expanding, events industry sector.
Kate Dezarnaulds
Kate is a consultant and advocate who works with cultural organisations, not-for-profits and social ventures to increase the financial value of culture. In 2017 after five years as Head of Partnerships for TEDxSydney she launched her own consultancy advising organisations as diverse as StartupAUS, The Chaser, The Art Gallery of NSW, The Future Directors Institute, The Architects Institute Foundation, The Victorian Pride Centre, Bundanon Trust, Underbelly Arts and the National Trust on business development, sponsorship and fundraising strategies.
She is currently a Board Director for Underbelly Arts and National Trust of Australia (NSW), previously she was on the board of Art Month Sydney and the South Coast Tourism Board. Kate is a judge at a number of industry awards, and speaks regularly at conferences hoping to translate business for creatives and creativity for business.
Wayne Evans
Wayne has been organising events for the past 37 years. He is the Director of his own company, Inspired Funding Solutions, which helps event organisers by raising funds through sponsorship and grants.
Wayne's most recent events include Science meets Business and Science meets Parliament events in Sydney and Canberra for Science & Technology Australia and organising the fundraising elements of the inaugural Q1 Sea to Sky Stairclimb Challenge on the Gold Coast.
Wayne's interest in events extends to festivals where he has held the positions of Chairman of the Werribee Weerama Festival in Victoria and Chairman of the Tuggeranong Community Festival in the ACT.
Wayne's event organisation has been recognised with awards from the Fundraising Institute of Australia at national and state level and in 2005, had Board responsibility for the National Awards Portfolio.
He has been fortunate to receive awards from then Governor-General Major General Michael Jeffery in 2005 and then Governor-General Dame Quentin Bryce in 2009 for contributions to the Snowy Hydro SouthCare Helicopter Service.
Sebastian Flynn
Sebastian Flynn is currently Senior Manager – Major Events with MDA Ltd (Multicultural Development Australia) based in Brisbane (appointed May 2013), delivering major annual events: MOSAIC Multicultural Festival and LUMINOUS Lantern Parade, as well as a myriad of program launches and MDA regional events in Rockhampton and Toowoomba.
Sebastian was formerly Managing Director of the National Folk Festival, Canberra – delivering four successful events from 2010-2013, winning the Canberra and Capital Region Tourism Award for Best Festival Event in 2011 and 2012, a Public Relations Institute of Australia (PRIA) Award for the 2012 festival media as well as a coveted Canberra Critics Circle Award for his programming and theming of 'For the Fallen' presented in collaboration with the Australian War Memorial for ANZAC Day 2011.
Sebastian also designed and delivered the 'Back to the Island' music program for Robyn Archer and her team for the Centenary of Canberra celebrations attended by 140,000 people on the shores of Lake Burley Griffin, Canberra in March 2013.
Sebastian was Director of the Queensland Multicultural Festival from 2006-2009 – delivering four highly successful events on behalf of Queensland Government, with an audience of up to 65,000 people. He was also responsible for the Premier's Multicultural Photographic Awards, Queensland Multicultural Awards, Diversity Rocks Education program, Diversity Writes Literary Event and Diversity Talks on ABC Radio.
Formerly Programming and Production Coordinator for BEMAC (Brisbane Multicultural Arts Centre) from 2001-2005, Sebastian delivered many successful culturally diverse music performances at the Queensland Performing Arts Centre, whilst garnering a broad knowledge and passion for ethnic music and cultural traditions from all over the world.
Sebastian has served as a judging panel member for the highly-coveted national Australian Event Awards for the past four years.
Sebastian is founder and member of the Ensemble Diaspora in Brisbane, a 10-piece World music ensemble – playing festivals and major occasions since 2013, including performing for the international G20 Summit gathering in Brisbane in 2014. He is also a regular performer, presenter and MC at the world-renowned Woodford Folk Festival in Queensland, Australia.
A classically trained violinist and folk fiddle player, Sebastian is also Chair of Subud International Cultural Association (SICA), which works to nurture human values through art, culture and creativity and presents cultural programs throughout the world.
Sebastian is the designer of the 'Culture Compass' – an educational and re-orientational tool for anyone looking to re-evaluate their life experience and shape their creative approach. It also serves as a cultural cameo educational tool for young people looking to get a concise overview of diverse cultures and a clearer view of their own creative direction in life. The program was originally piloted with MDA (Multicultural Development Australia) for the benefit of refugee communities in Rockhampton, Queensland, Australia.
Steve Fontanot
Steve is a leading expert in the creation of insight-led experiential marketing campaigns. He's tasked with leading brand experience campaigns at Red Agency and across Havas Australia.
Prior to joining Red/Havas, Steve was the CEO of experiential marketing agency, Chieftain Communications – a company he founded and led for eight years. The agency was acquired in 2014.
Steve's resume includes leading the Australian office of Making Waves, as well as building DDB's experiential marketing and events division, which grew significantly under his leadership.
His ongoing passion is to create campaigns that drive consumer engagement through memorable and authentic brand experiences. Steve frequently speaks at government and industry events and has been a judge at numerous industry awards.
Steve has created campaigns for leading brands, including Tigerair, Carnival Cruise Lines, Singapore Tourism Board, Hilton, Tourism Whitsundays, Nestle, Telstra, Samsung, UBank, RACV, Coca-Cola, Sony, eBay, Real Insurance and Microsoft, to name a few.
Bill Harris
Bill is a graduate of the University of Melbourne (Commerce) and the National Institute of Dramatic Art (Technical Production). Following a period as resident Production Manager at Belvoir Street Theatre, Bill took on the Production Management role for the Sydney 2000 Olympic and Paralympic Arts Festivals.
As Production Director for the 2002 Adelaide Festival of Arts, Bill's role incorporated the creation and development of new Australian and international productions, together with the inclusion of several community based projects.
In mid 2002, Bill returned to NIDA as Head of the Production course, fulfilling a desire and commitment to the training of young people in the Arts.
As Head of Programming at Sydney Festival from 2007-2012, Bill was instrumental in the sourcing and delivery of major Festival works and produced events such as Festival First Night, Movers and Shakers dance series, Smoke and Mirrors, Dawn Chorus and Trocadero Dance Palace. Following Sydney Festival, Bill was appointed Executive Producer for Global Creatures, where he was responsible for leading the Producing and Production teams in the delivery and management of the world premiere season of the stage musical, King Kong. Following Kong, Bill has worked on a contract basis for companies and events including: Erth Visual & Physical, Carriageworks, City Recital Hall, Adelaide Festival, Live Performance Australia and is currently acting Program Director with the Barangaroo Delivery Authority.
Dr Rob Harris
Dr Rob Harris is a former Director of the Australian Centre for Event Management, at the University of Technology Sydney where he also co-ordinated the Master of Management (Event Management). After leaving UTS in 2017 he established Event Training Australia which delivers event management education and training programs in Australia, Southeast Asia and the Middle East. Rob is a co-author of the texts Festival and Special Event Management and Event Management. He has acted as a consultant for a variety of organisations associated with the events field including Arts ACT, Events Tasmania, Events NSW and the Sydney Olympic Park Authority. Rob was a foundation director of the Festivals and Events Association of Australia, and presently serves on the editorial boards of the academic journals Event Management and the International Journal of Event and Festival Management.
Craig Hassall AM
Craig Hassall has worked in the performing arts for over 28 years and has recently been appointed CEO of the Royal Albert Hall. Prior to this, he was the Chief Executive of Opera Australia, the national opera company. Prior to Opera Australia, he worked in London for almost nine years, firstly as CEO of English National Ballet, the national touring ballet company of the UK. Following this, Craig was Chief Operating Officer of Raymond Gubbay Ltd, responsible for new business and collaborative ventures in the commercial field of classical music, opera and ballet. He also consulted on cultural aspects of the London 2012 Olympic Games.
Craig was awarded an AM of the Order of Australia for services to the arts in the Australia Day Honours 2016. He has served on many boards and is currently on the board of C4RD—Centre for Recent Drawing, London and LIFT, the London International Festival of Theatre.
Di Henry OAM
Di Henry is an internationally awarded Producer and Director of Events, Exhibitions, Operations, Media Campaigns and Marketing.
Di has acquired over 25 years of experience in creating and delivering a diverse range of culturally and sporting significant events. She is recognised internationally as an innovative, dynamic and results driven professional. Her advice is consistently sought by large organising committees and companies around the world.
In 2001 with the Queens Honours at Buckingham Palace, Her Majesty Queen Elizabeth II awarded Di Henry the Medal of the Order of Australia (OAM) for services to the Event Industry. In the same year, Juan Samaranch, President of the International Olympic Committee, presented Di with The Olympic Order for producing the Best Olympic Torch Relay ever staged (Sydney 2000 Olympic Torch Relay). Last year at the inaugural Australian Event Awards Di received the award for the Best Export Event for the Beijing 2008 Olympic Torch Relay. Di Henry is Australia's most awarded Event Producer.
Di began her career as an Art Director in film and television in the eighties before establishing herself in the Arts, Event and Sports management fields. Di has also worked in over 92 countries; extensively in Australia, the United Kingdom, Europe, the Middle East, Asia and Canada specialising in major large-scale public events and operations; including 14 Olympic Torch and Commonwealth Games Baton Relays, Games Ceremonies and Cultural Events, World Cups events and operations. Over the last 16 years Di has been responsible for over 1,000 large scale outdoor public celebrations across 80 countries.
Di has been described by her senior executives as a unique, multi-skilled, visionary, achieved by the fact that she is not only a strategic thinker with commercial acumen but an operational master. Di recognises the value in establishing complimentary management teams that can transform vision into reality. The cornerstone of Di's success in these industries has been her belief that the ability to excel depends on integrity, research, imagination, skill, diversity and teamwork.
Juliet Hudson
Juliet has more than 30 years' experience in the event, hospitality and tourism sectors, in Australia and internationally.
With a background in management roles with Accor and Dockside group, Juliet runs EventED, a venue marketing and training consultancy and has worked with a diverse range of clients including World Youth Day, Bob Wood Travel Group, Hard Rock Café, the American Club Sydney and Outrigger on the Lagoon Fiji & for 15 years as Global MICE Sales Manager for Outrigger Resorts.
With more than 17 years lecturing and training experience in the event, hospitality and tourism sectors, Juliet is currently the Event Management & International Tourism schools Academic Program Coordinator at the International College of Management Sydney. She is also a senior lecturer in the fields of Event Operations and Logistics, Exhibition Management and Convention & Meetings Management as well as Tourist Attraction & Resort Operations.
Cathy James
Cathy James is an event industry leader with an extensive portfolio of achievements delivering world-class events within the arts and music scene across Australia.
With 25 years of event experience, Cathy has worked on conferences, exhibitions, gala dinners and the biggest music festivals in Australia.  Her career highlight so far was as General Manager of the Falls Music and Arts Festival, a multi-day event which attracts 70,000+ people to Byron Bay, Lorne, Tasmania and Fremantle. Cathy was a key part of the management team for Splendour in the Grass for 17 years and worked on most of the major popular music festivals in Queensland, New South Wales, Victoria and South Australia in the past 20 years. Cathy was the Entertainment Manager at the Royal National Association (Ekka) for seven years and has toured with Australia's biggest bands, taking rock'n'roll shows to arenas and greenfield sites in capital cities and regional towns around the country.
Cathy is based in Brisbane and is currently focussed on content creation; curating the Speaker Series for Brisbane Open House.
Cathy is excited about the direction that events are heading and developing and encouraging new event management talent. She leads industry projects and mentors Event Management students within the Business Faculty at Queensland University.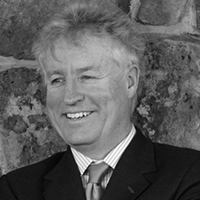 Peter Jones AM
Over the past 25 years, Peter Jones Special Events has seen Peter head up a team which has produced more than 1,200 events. He has made significant contributions to the industry at large, including as former Chairman of the Victoria Events Industry Council, former board member of Destination Melbourne, past President of the Melbourne chapter of the International Special Events Society, as a lecturer at various event management courses and as a judge of the Australian Event Awards. PJSE is also a member of the Victoria Tourism Industry Council.
In 2016, Peter Jones was awarded a Lifetime Achievement Award at the Australian Event Awards.
Michelle Kennedy
Michelle Kennedy is a creative individual who thrives on challenges having worked in the Government Events and Communications sector for over 15 years in both Queensland and New South Wales.
Michelle's expertise is in the development and implementation of major behavioural change campaigns with an event component, large scale community engagement, event risk management, sponsorship, and event and campaign logistics. Michelle has developed a variety of new events for both local and state government to address community issues such as childhood obesity, youth engagement, racism, multiculturalism and domestic violence. As project manager of the Queensland Government's largest community engagement event and largest volunteer program, the Queensland Multicultural Festival (now Queensland Multicultural Month) and Roma Street Parkland Volunteer Program, she has proven event and human resource leadership.
As a former guest lecturer at the University of Queensland in Event Logistics and Risk Management, Michelle enjoys developing new event managers and graduates having implemented programs in New South Wales and Queensland ensuring event graduate opportunities.
Her ethical commitment to leadership in the event management, community engagement, sponsorship, communications and public relations industries sees her continually strive toward the goals and objectives of the organisation as well as the client.
Darren Kerr
Darren is an international award winning business communication professional who has been actively engaged as an Agency Head, Executive Producer, Show Caller/Director, International Projects Director, Experiential Marketer, and Creative Strategist in the creative design and delivery of innovative and engaging live communication programs, strategic marketing, authentic brand experiences & integrated digital solutions for a broad range of clients.
Based in London, schooled in Brisbane, skilled in Sydney, and matured in Hong Kong – Darren delivers creative event experiences throughout the world for a curated portfolio of corporate clients and white-glove services on behalf of agency partners.
Notable projects have recently included the Wall Street Journal CEO Summit Tokyo, Huawei product launches in Berlin, Nice and Barcelona, 65th Miss Universe After Party, launch of the Okada integrated resort, eight successive years producing the President's Club incentive series for EMC throughout Asia, and the APEC CEO Summit with over twenty heads of state in attendance including President Obama and President Xi Jingping.
Prior to basing himself in Asia, he designed and produced Australia's largest corporate incentive series for Amway China with over 14,000 first-time guests at three iconic Sydney locations.
Producing impactful live event experiences that integrate the live and the digital experiences, he is highly regarded for drawing on his great depth of business theatre fundamentals, strategic marketing expertise, targeted program design creation, eclectic styling senses, creative storytelling – to achieve powerful results.
His work has been recognised with a number of international awards including Best Event Production, Best Social Event over USD75k, finalist in the Best Export category at the 2010 Australian Event Awards, and in 2013 won the 'Markies' agency of the year award.
Cameron Little
Cameron Little is an environmental scientist and management specialist with two decades of experience within the environment, sustainability and corporate social responsibility sectors. He has been providing pioneering sustainability support for the Australian events industry for the last ten years including policy and sustainable event management systems, supply chain and waste management procedures, community education and engagement.
Interesting projects Cameron is working on include establishing the Blue Mountains as a 'Low Carbon Tourism Region of Excellence' with an initial focus on iconic venues and attractions, a new 'Green Kitchens Program' for commercial kitchens, establishment of large scale composting facilities for Charles Sturt University, and delivering Sustainable Event and Sustainable Event Auditor Training programs. Cameron is National Judge for the Australian Sustainable Cities Awards and is providing sustainability support for the 2013 City to Surf and for a grouping of seven wineries in the NSW Hunter Valley Region.
Andy Lopez
Andy Lopez started Out There Productions in 1996. The business group includes event agency OTP Australia, and OTP Major Events, the promoter arm.
Andy has a serious passion for major public celebrations – he loves delivering events with a purpose, and the bigger the crowd the better. The OTP group's events are enjoyed by hundreds of thousands of Australians every year.
Andy is also a co-owner of the Summernats Car Festival, buying this iconic event in 2009. The Summernats has grown from from 75,000 punters to a record 119,000, and is now worth $25m to the ACT economy. The motoring lifestyle arm of OTP now includes MotorEx, Australia's leading automotive industry consumer experience, and the Red CentreNATS, a destination tourism event in Alice Springs that averages around $10million to the NT economy.
Paula Masselos
Paula is a proven Senior Executive who has held high profile positions in community, corporate and government sectors. An original, creative and strategic thinker, Paula has broad experience across a range of sectors nationally and internationally. She has a strong reputation in collaborative leadership, compassionate reform and with an innovative solutions orientation. She builds cohesive and healthy teams while being highly results focussed. She is an energetic, passionate advocate for progressive and responsible change.
Julie McGraw
Julie McGraw is the Managing Director of GEMS Event Management Australia. With over 25 years' experience in the events industry, including the management of more than 150 conferences and special events, Julie was awarded National Meetings Manager of the Year for 2015 and 2016 by Meetings and Events Australia.
She has an Executive Certificate in Event Management (with Distinction) from the University of Technology Sydney and holds various professional accreditations in event management in Australia.
With a career that began in the hospitality industry, Julie has worked for organisations such as Qantas, Sheraton Asia/Pacific and Ritz Carlton as well as consulting for a range of hotel chains. She has lectured in hotel management at both William Blue Hotel Management School and Macleay College and presented at the Professional Conference Organisers' National Conference in 2008.
Liz Rivers
Liz Rivers has extensive experience in the business events sector and is Managing Director of Awards Absolute, a pioneering awards management company. As a former science and medical journalist with marketing qualifications, she launched a media, marketing and events business with a science, academic and medical focus in Sydney in 1994.
When a client asked her to create a staff awards program 20 years ago she set off down the path of researching what makes awards, rewards and incentives successful.
Liz moved the company to the Sunshine Coast 15 years ago and then established Queensland Signature Events – a business which delivers stunning off-site revelries, conference dinners and product launches in unique and iconic Queensland locations.
Noel Staunton
Noel Staunton is a creative director and producer with a breadth of experience across productions and special events in the arts sector.
As Artistic Director of the Brisbane Festival between 2010 and 2014, his festivals were described as "a series of grand adventures". He instigated major changes to the running and wider perception of the festival, which resulted in a three-fold increase in ticket sales.
Previous to his time at the Brisbane Festival, he held various roles both in Australia and internationally, including as Opera Technical Director at the English National Opera, Technical Director at Opera Australia and CEO of Sydney Dance Company.
In 1999, he founded Bazmark Live with acclaimed Australian director Baz Luhrmann, going on to be the Executive Producer on a range of live theatrical events which were staged all around the world, including in Cannes, London, Sydney and on Broadway.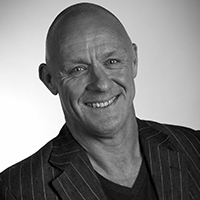 Meri Took
Penniless muso turned roadie, Meri Took started the first ever crewing service in Sydney in 1978. Meri toured the world for many years with the cream of rock royalty including Neil Young, Elton John, INXS, The Police, Elvis Costello and Cold Chisel in Lighting and Production Management Roles.
Meri was Technical Director and Designer for the launch of the Apple Macintosh in Hawaii in 1983, and has since worked on thousands of corporate events. He is known for his vast experience, his staging of successful events, exceptional project management skills and a matchless attention to detail. His Australian production company, Production Techniques, was a ground breaking industry leader in the late eighties.
In 1990 Meri identified a gap in the Australian market for rental theatrical drapes and stage risers. Starting with a dozen drapes, some second hand risers, and a strong commitment to service excellence, Staging Rentals was born.
Staging Rentals & Construction Services is a multi-award winning company renowned for its results. With the motto, 'you're only as good as your last gig' Meri's dedication to creating spectacular events for happy customers has never changed.
In 2015, Meri was awarded a Lifetime Achievement Award at the Australian Event Awards.
He is currently touring Australia as a Production Manager for Velvet.
John Trevillian AM
John Trevillian has been a national and international leader in the development of the major events industry for over 20 years. He was the first person inducted into the Festival and Events Association Hall of Fame in 2003 and he was honoured with a Lifetime Achievement Award from the Australian Event Awards in 2014.
In a career spanning both the government and non-government sectors, John has played major roles in the delivery or coordination of a number of high profile major events that have been "firsts" for Australia in terms of scale and scope: the 1988 Bicentenary; the Centenary of Federation; the Sydney 2000 Olympic Games; and the Asian Football Confederation Asian Cup 2015.
John has also shaped and developed some of our much loved national events through his leadership of government coordination services for events such as Sydney's New Year's Eve, Sydney's Mardi Gras, Australia Day celebrations and the City to Surf Fun Run.
As testimony to the range of John's experience in major events, roles he has played in support of visiting dignitaries including Royal Visits, Heads of State and Guests of Government, and celebrities such as Oprah Winfrey and Christopher Reeve, have added to the reputation Sydney has rightly earned as a leading host of major international events. His long standing commitment to charities such as Fred Hollows Foundation and the Special Olympics has seen him play a leading role in delivering highly successful fund-raising events for many causes.
John's extraordinary commitment to serving his community was recognised in 1995 when he was awarded an AM in the Order of Australia for service to the community. He was subsequently awarded the Order of the Golden Rings from the International Olympic Committee for service to the Sydney 2000 Olympic Games in 2000; and a Centenary Medal for service to the Australian community in 2001.
Pamela Wheat
Pamela Wheat has created and produced hundreds of events for up to 8000 guests for opening ceremonies, themed parties and awards nights.
Formerly an Advertising Agency Television Producer, she has produced events for over 30 years for corporations, national and international associations. Following 14 years as Producer of Special Events at ICMS Australasia, she became General Manager of Directions Events, with major clients being high end corporations. She attained the CSEP (Certified Special Event Professional), was a guest lecturer for the UTS Events Management courses, and served on the board of ISES. She now works as a freelance consultant on a range of corporate and private events which have included the NSW Tourism Awards, National Travel Industry Awards, OzHarvest CEO CookOff as well as private events.
Ericc Winton
Events Strategist and Business – creating defining moments
What a privilege and pleasure it is to be a Judge for the Australian Event Awards.
Ericc works with clients locally and internationally, re-energising them and setting new pathways. His experience spans conferences and exhibitions, sports events, festivals, tourism and cultural activities, with special knowhow in the global events arena. Ericc works with companies who are themselves engaged in events delivery and with event owners, organisers, host governments and sponsors. Getting traction, identifying new and emerging opportunities, finding project partners are examples of his work to improve clients' performance and quality of their product and service. Ericc is recognised in Australia and internationally as a 'go-to' major events person and has a strong track-record of effective results. He has represented and worked with governments in the planning and implementation of international sporting events.
Ericc has expertise that includes concept development, business planning, marketing, branding, managing risk; plus, in relation to mega-events, commercial management, coordination/integration and legacy development.
Ericc has impressive local and international networks. His "Back on the Block" events business intelligence newsletter is widely known. He is a contributing writer to various journals, has been featured in newspapers and has spoken by invitation at international conferences and universities.
Ericc's company is New Millennium Business, based in Sydney.
Domonique Wiseman
Domonique Wiseman has a diverse and unique mix of experience spanning over 16 years in the the strategic development and implementation of major events and creative brand experiences across the arts, government, tourism, not for profit, sporting and corporate sectors. She also has over eight years' experience in Senior Management roles running event agencies and departments both in Australia and New Zealand.
She has enjoyed a successful career as a freelance Senior Producer, working with International agencies including Jack Morton Worldwide, Precinct and Imagination and delivering many high profile events for the Queensland Government, Brisbane Lions AFC and major business in Australia and overseas. In the festival space she has held the position of Operations Manager of the Queensland Multicultural Festival, produced several events and programs for Brisbane Festival and most recently lead the creative, strategic and operational development for QRL's Maroon Festival. She was also the founding Producer of the Bernard Fanning Youngcare Benefit Concert.
Shani Wood
Shani Wood's experience in producing some of Australia's largest major events ensures that she has the highest levels of competency in project management, strategic planning, team-building, recruitment and people management, production, operations and logistics, conceptual development and realisation of creative vision, funding and financial management systems, sponsorship, risk management and authorities and stakeholder consultation and management.
Shani Wood has built a career in managing Australia's largest major public and corporate events over the last 17 years. Companies she has worked with include Nomad Two Worlds, Wesfarmers, Perth Fashion Festival, Christmas Pageant (Perth), RAC, WA Signature Dish, Northam Avon Descent Association, Truffle Kerfuffle, Fortescue Metals Group, ATCO Australia, Western Australian Government and WAPOL.
Shani has extensive education, training and professional speaking experience. She has lectured in Special Event Management at Edith Cowan University and been guest speaker at many forums, workshops, courses and conferences across Australia and Asia for local and international Government, education and tourism organisations. In 2010 she was Mentor for the Young Australian Tourism Association Mentor Program.
Acknowledgement of Shani's contribution to the Australian events industry includes a Prime Minister's Centenary of Federation Medal, board representation for the Western Australia Events Industry Association and National Festival and Events Association, and the National Event Educators Forum where she represented Western Australia. In 2009 Shani was awarded the Event Manager of the Year in the Australian Event Awards.